About Samsø, Samsø - My Island, Samsø for Adults
We have learnt about "hygge"
Like many modern families, the Leu family has a busy family life. Henning, the father, is a doctor, Andrea, the mother, is a teacher and Rasmus, their son, is busy both with school and with after-school activities. A couple of times a year, the family switches off and goes to Samsø. Here they can take a breather, enjoy the countryside and take time to be together.

At all times
The Leu family fell in love with Samsø nearly 10 years ago. "Samsø's way of focusing on environmental issues and renewable energy is similar to the way we would like to live. We don't, for example, own a car, so when we go to Samsø, we hire one", Henning explains.
This year will be their 25th visit to the island, and they try to visit at different times of the year. "Each season offers different experiences and moods. During the autumn, we enjoy the golden colours. In the winter, we fire up the stove and use the sauna. In the spring we look forward to fresh vegetables and during the summer we spend a lot of time on the beach. On a couple of occasions we have celebrated New Year's Eve on the island. We watch the Queen's Speech and round off the evening watching the huge fireworks display," Andrea says.
As their son has grown older, new traditions have been added: "We have been to the Samsø Labyrinth, we usually buy some Lego in Tranebjerg, we go for long cycle rides and we go bathing a lot," Rasmus says.
Our private beach
The family always stays in a summer house in Mårup. Each time they choose a different house, but always near the beach, the sea and the hills. "That's because the countryside is really important to us," explains Andrea. "In Mårup we are right in the middle of the countryside. This area of holiday cottages is small and peaceful enough to enjoy plenty of wildlife, and we often see hares, deer, pheasants, hedgehogs and many different birds. "
Samsø has a coastline of over 100km, so there are plenty of sandy beaches to enjoy. The family really appreciates the fact that there is so much space. "Over time we have found our own "private beach", as we call it. Here there are rarely more than 20-30 people spread out on a long stretch of sand. This makes it feel like our very own spot", says Henning.
Should we move here?
"A few years ago we were on Samsø one cold winter, when Rasmus was little. It was minus 8 degrees, snowing with a cold wind from the east. That week we had the idea of moving to Samsø permanently", says Andrea.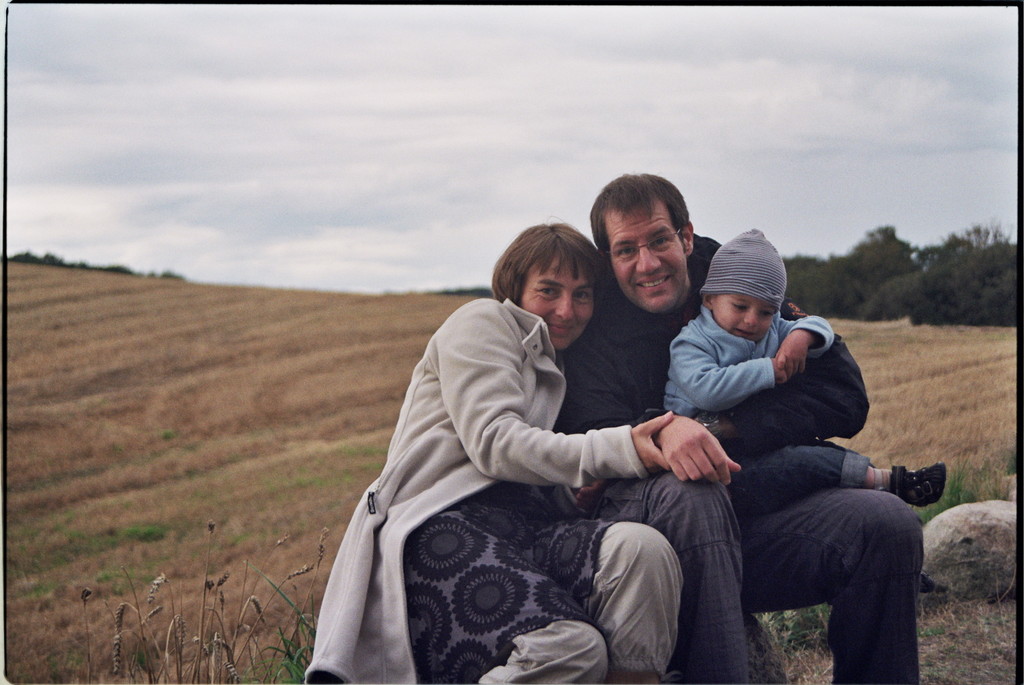 The family wrote a letter to the Danish Health Service, to see if Henning might become a GP on Samsø. "Sadly, this idea was rejected! I am authorised to work in Denmark, and I did get a job offer in Viborg. But Viborg isn't Samsø", says Henning.
For now the family will have to make do enjoying Samsø in the holidays, although the dream still lingers on. Both Andrea and Henning have learnt enough Danish not to have to resort to German words. Henning rounds off by saying;" We always feel the need to get back to Samsø. We long for our home!"
Last updated: 26/08/2020 11:19