Group Travel
Group travels / company tours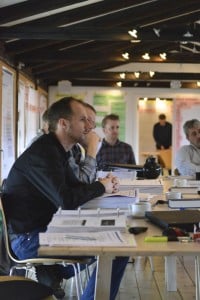 With its strategic location in the middle of Denmark, Samsø is an ideal venue for groups.
Whether you come with a larger company, motorcycle club, sports club or family, Samsø forms the perfect setting for team building, training, meetings or festive events.
The island's small size makes it easy to get around to the cultural and historical sites, natural treasures and there are plenty of opportunities for different activities. From bunk beds to luxury cabins. From barbecue to gourmet dinner. From peaceful walks to wild climbing walls.
Do you have the ideas, then Samsø has the possibilities, and it is possible to arrange accommodations and activities to suit any gathering.
Last updated: 25/08/2015 12:12