A pleasant hike on Samsø.
Length: around 3.3 km
Duration: about 1 hour
Footwear: Ordinary walking shoes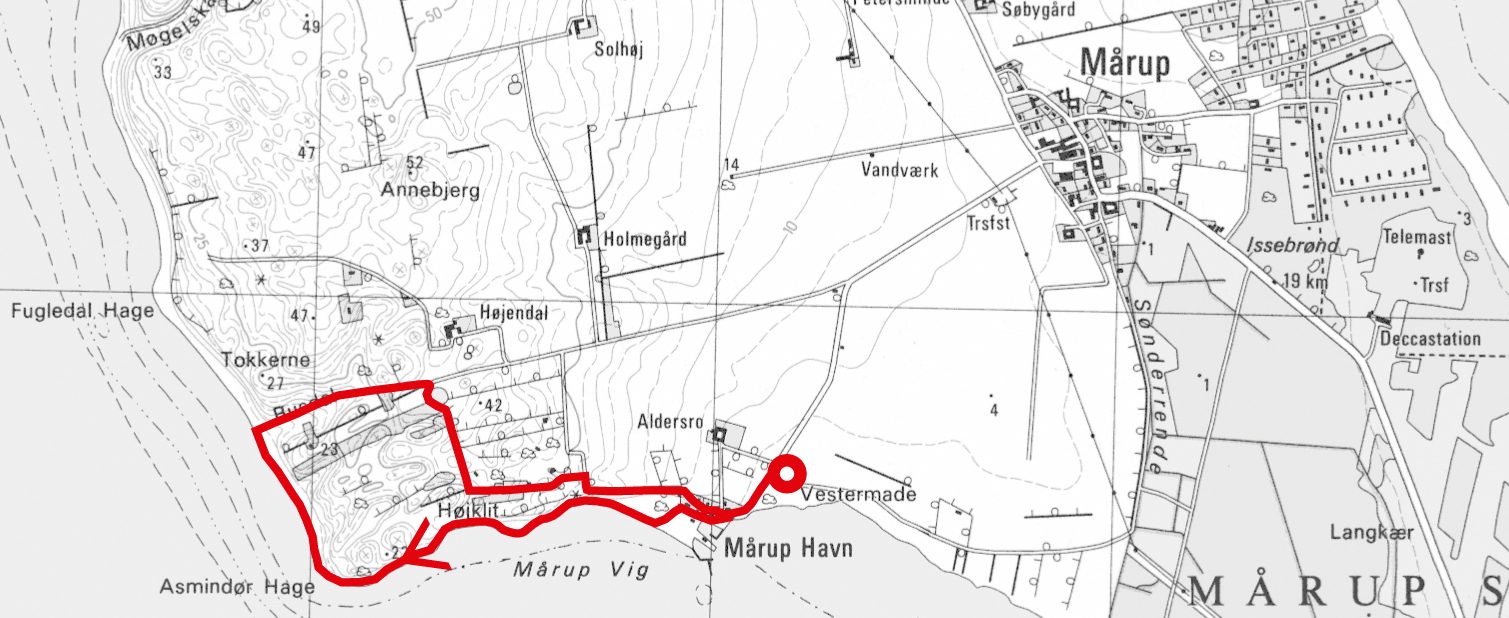 Note that the first part of the tour takes place on a rocky beach. The area around Asmindør Hage in particular can be difficult – but this is only a small distance so you should be fine.
Start at the large car park outside of Mårup Harbour, where you will find an orientation board with information and a map of Nordby Bakker (Nordby Hills). Walk past the harbour and follow the path along the rocky shore. In the beginning, the hillside resembles gravel. The hills then become rounded and are traversed by the characteristic "sheep paths".
After approximately 1 kilometre, you will pass Asmindør Hage and Tunø and from here, you can see all the way to Jutland. Walk for about 400 metres toward Busdalen where a wheel rut leads into the hills.
Follow the wheel rut through the hills to another gate across a small lake.
Walk through the gate and turn right onto the road. A little further ahead, you will pass a white holiday home. Walk ahead for around 100 metres, turn left and enjoy the view of Mårup Harbour from Højklit. Do not go too far out onto the cliff due to danger of landslides.
Continue straight ahead along the path taking care of the wet soil as it is quite steep here.
Shortly after this, the path becomes a dirt track leading down to the harbour.
Last updated: 16. Feb. 2016 08:34