Hike – Fjord View from Grønhøj
A short hike on Samsø, or perhaps we could just call it a walk? It is short, but you get to have some incredible views.
Length: around 0.5 km
Duration: about 15 min.
Footwear: Ordinary walking shoes
Note that the path leading to Grønhøj can be a bit slippery when wet
Start at the large car park across from Naturskolen (The Nature School).
Walk across the road and follow the public path sign, which points towards Grønhoved, the small peninsula behind Naturskolen.
Walk around 70 metres along the fence of the sheepfold and enter through the gate. At the end of Grønhoved, you will find Grønhøj – a small hill about 12 metres above Stavns Fjord that has a great view of the small islands, islets and tidal meadows with tussocks created by ants.
We highly recommend that you visit Samsø Naturskole's small exhibition, which is sometimes open outside normal opening hours. Here you can see stuffed animals and birds that are typical of the area, compare the local landscape in modern times and in the past, and see what life was like for a smallholder in the olden days.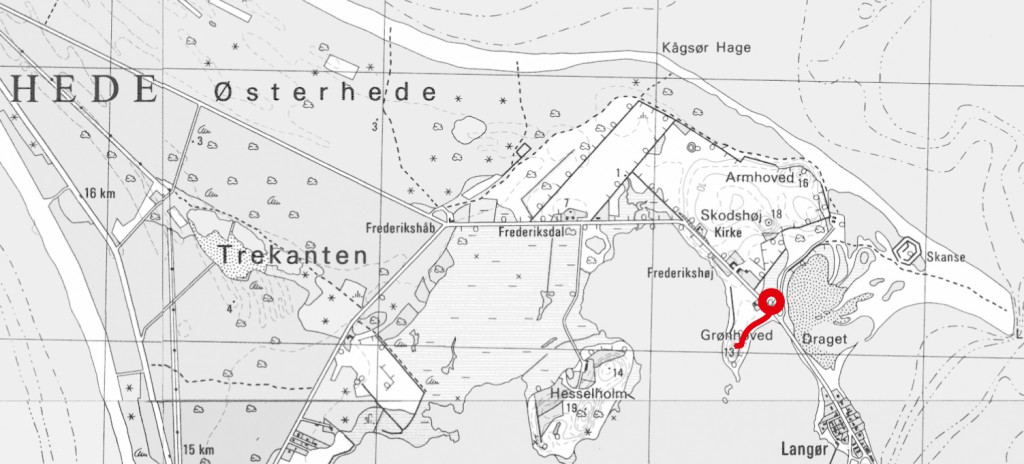 Last updated: 16. Feb. 2016 08:36