Lovely little hike on Samsø, short but steep.
Length: around 1.5 km
Duration: about 20-30 min.
Footwear: Ordinary walking shoes
Note that the path can be slippery when wet.
The tour is suitable for everyone but the path to Højklit gets quite steep for a short while.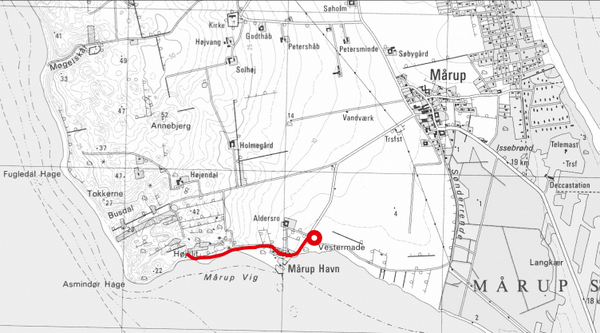 Start at the car park just outside of Mårup Harbour.
Follow the road to the harbour until it turns sharply to the right and starts to climb.
Follow the path to Højklit that has a nice view over Mårup Harbour and the coastline.
Do not go too far out onto the cliff because of the risk of landslides.
• Follow the same path back.
Last updated: 15. Feb. 2016 15:33