Hiking, Nature and Excercise
On this short but amazing hike you will encounter great views of the northern part of Samsø and the Stavns Fjord area in clear conditions.
Length: around 1 km
Duration: about 20-30 min.
Footwear: Ordinary walking shoes
Park your car at the car park at Store Vorbjerg – a 29-metre high hill, which offers great views on a clear day. The car park is on the right side of the road just after Toftebjergvej, when you approach it from the south. If you arrive from the north, the car park will be on your left side shortly after the exit for Sælvigbugtens Camping.
Follow the marked trail (red arrows) leading up to Store Vorbjerg.
Keep right at the foot of the hill and begin the ascent. Enjoy the view of the northern part of the island and walk through the gate to the other side of Store Vorbjerg from where you can see the Stavns Fjord area.
To return, simply follow the instructions in reverse to end up at the car park once more.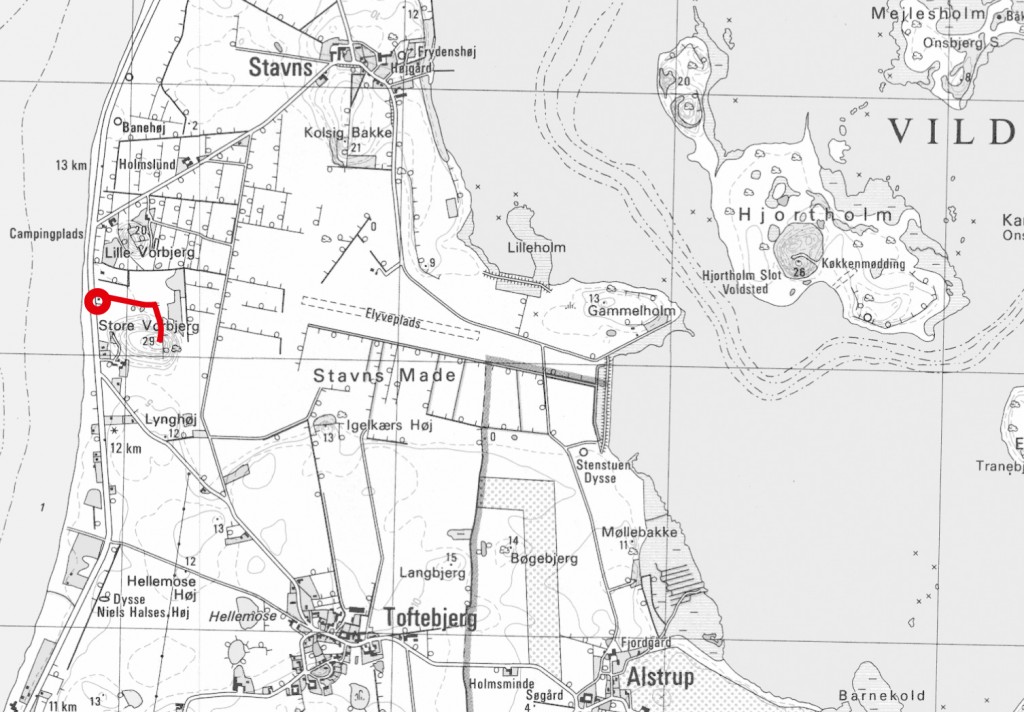 Last updated: 16/02/2016 08:40