About Samsø, Group Travel, Samsø - My Island
Family gathering at Købmandsgården
Every year in late August, Birgitte Vollmer and her family gather for their traditional extended family weekend, which they have held every year for more than 25 years. This year the trip was held on Samsø.

From all corners of the world
The members of Birgitte Vollmer's family are spread out all over the country. Well, over the whole world actually. She lives near Frederikssund herself. Others live in places like Viborg, Ærø, Germany, Lolland, Hornslet and Canada. Meeting up is, in other words, a rare event. As a result, the family worked out that they had to book a weekend each year where the big family could get together.
This year it was Birgitte's turn to organise the trip. Through a colleague she had heard about the 'Købmandsgården' on Samsø, which can accommodate big parties and together with a cousin, she went to Samsø to inspect it.
"We were quickly convinced that Købmandsgården was the right choice for a family party. It is a fantastic place. There is a kind of museum-like atmosphere and it is really fascinating and cosy. At the same time there was plenty of room for everyone to eat together and enough bedrooms," says Birgitte.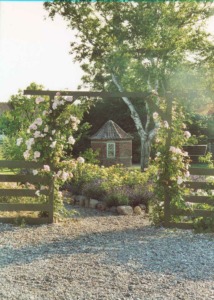 'Hygge' and party
During the course of the Friday, the various family members began to arrive from East and West. 32 people in total aged from 2 months to 97 years. Everyone gathered for a nice dinner and evening on the Friday night, before the island was explored on the Saturday.
Some took a trip to 'Labyrinten' (the Maze) and Nordby Bakker, while others simply stayed in Ballen and enjoyed holiday life by the beach. On the Sunday after a successfully weekend it was time to go their separate ways.
Birgitte can easily imagine Samsø being the venue for the extended family gathering another time: "Samsø is well placed in the sense that people can come to the island from both Sealand and Jutland. And then it's a place of peace and quiet. I like that. It is part of the charm of Samsø."
Last updated: 26/08/2020 11:18